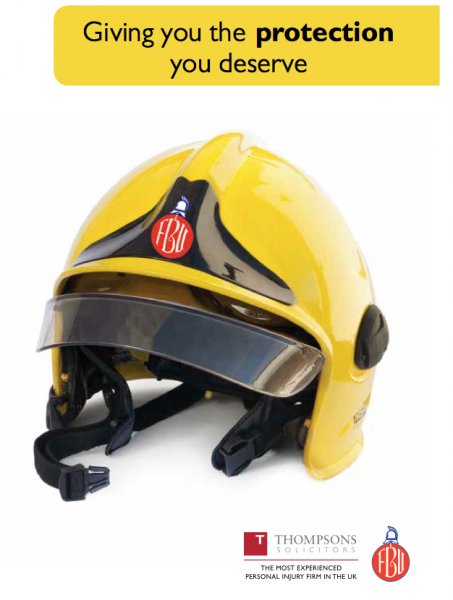 Accidents in the fire service are all too common because of the risks you are exposed to as part of your job. But claiming for an accident or injury doesn't have to be a headache.
In fact, our legal partners – Thompsons Solicitors – will take away the stress, whether you're a firefighter or non-operational employee, and however complex your claim may be.
When you make a claim you'll be assigned a local FBU legal representative who'll cut through the paperwork and help you with the forms.
Your legal representative will also help you:
Put together a record of what happened

Work out the costs, such as hospital visits and medical treatment 

Review all the financial details that could be relevant to your claim
Whatever type of claim, the FBU can help
Whether it's a slip on a wet floor, or an accident during training, we can help. Remember, when you claim, you'll be helping to improve health and safety standards for others in your industry.
We're experts in claims resulting from:
Road traffic accidents

Fireground and operational injuries 

Training exercise injuries

Workplace injuries 

Defective safety equipment accidents 
You can be certain you're in safe hands with the FBU's solicitors. They only ever act for injured people, never insurers or employers. What's more, they understand the dangers firefighters face, and have been helping firefighters for many years. This means they talk your language and understand your issues.
Thanks to this extensive knowledge, they have helped to claim tens of thousands of pounds for FBU members like you.
Now they're ready to help you – or a member of your family* – if you've had an accident or injury in the last three years.
Another service we offer is legal representation for compensation following medical accidents. Please ask for more details when you call.
Let us win for you
and your family too:
Compensation for a broken ankle
A firefighter from Porth, Mid Glamorgan, broke his ankle after tripping on uneven ground during a weekly exercise at his fire station. As a result he had to retire from the service. Following the accident, he contacted the FBU who put him in contact with Thompsons who were able to win him an out-of-court settlement.
Cruise liner pays £10,000 to holidaymaker
The wife of a FBU member broke her wrist on the second day of a family holiday. The 46-year-old, from Accrington in Lancashire, fell during a two-week Mediterranean cruise. The FBU were pleased to help her get a successful settlement of more than £10,000.
As a member, you have access to the best possible legal protection in work and in life, through the FBU's unique partnership with Thompsons.
Thompsons is the only law firm to have lawyers in all three UK legal jurisdictions (England and Wales, Northern Ireland and Scotland) and is committed to offering a national legal service wherever a union's membership may be in the country.
For information about how the FBU can protect you, download a member's guide to Thompsons' services.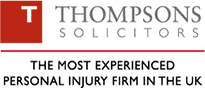 Please
click here
for full details of legal services available