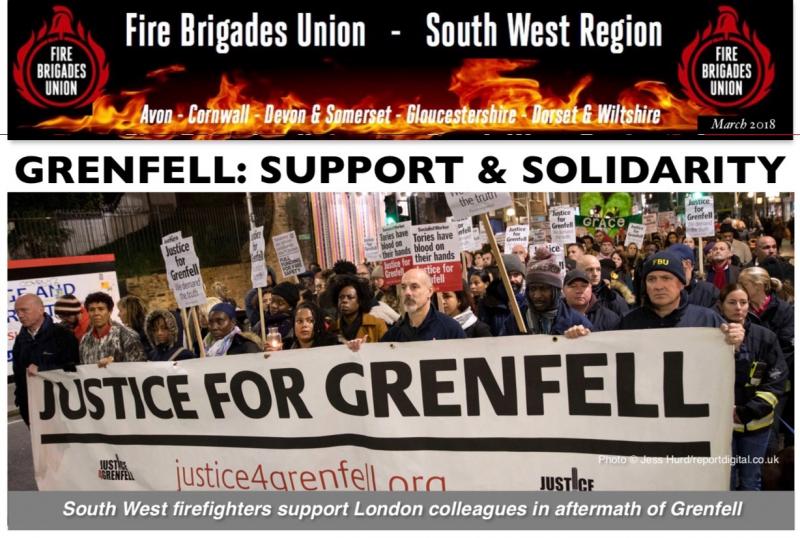 Bulletin March 18 - final.pdf
Solidarity with Grenfell!
See the new FBU bulletin for South West Firefighters & 999 Fire Control Staff: 
Featuring updates on the incredible work being done by the FBU in support of London colleagues who attended the major fire at Grenfell Tower and the support the Union is giving to members of the local community devasted by the blaze. Also features on our film screening of the new film 'The Firefighters Story', commissioned to mark 100yrs of building the Fire & Rescue Service; Remembering our Sister Fleur Lombard QGM who lost her life in the line of duty 22yrs ago; The political support of Plymouth MP Luke Pollard in the fightback against dangerous cuts to frontline cover in the city; The work of the Union in Devon & Somerset who are demanding a change of direction from 'flawed & misleading' plans being put forward by management; And Tam McFarlane outlining some of the achievements of the Union before calling for members to 'stick together to protect our profession'!
The Fire Brigades Union = Fighting for firefighters, protecting our profession.